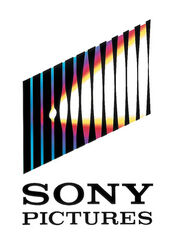 Sony Pictures Entertainment Inc. (SPE) is the American entertainment subsidiary of Japanese multinational technology and media conglomerate Sony. Based in Culver City, California, it encompasses Sony's motion picture, television production and distribution units. Its group sales in the fiscal year ended March 31, 2014 has been reported to be of $8.054 billion.
Throughout the years, SPE has produced, distributed, or co-distributed successful franchises such as Spider-Man, Men in Black, Underworld and Resident Evil.
Sony Pictures Entertainment is a member of the Motion Picture Association of America (MPAA).
List of Die Hard Scenario Film ReleasesEdit
Ad blocker interference detected!
Wikia is a free-to-use site that makes money from advertising. We have a modified experience for viewers using ad blockers

Wikia is not accessible if you've made further modifications. Remove the custom ad blocker rule(s) and the page will load as expected.