This article is a List of unnamed White House Down mercenaries.
Mercenary #1
Edit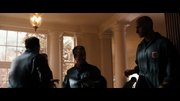 This mercenary accompanied
Bobby
,
Mulcahy
and some other mercenaries to Castle Sky.
He was played by Simon Northwood.
Mercenaries #2 and #3
Edit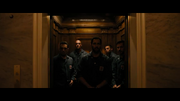 These mercenaries accompanied Bobby, Mulcahy and another mercenary to Castle Sky.
They were played by Colby Chartrand and Louis Paquette.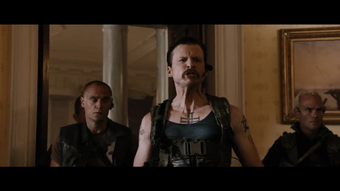 Ad blocker interference detected!
Wikia is a free-to-use site that makes money from advertising. We have a modified experience for viewers using ad blockers

Wikia is not accessible if you've made further modifications. Remove the custom ad blocker rule(s) and the page will load as expected.