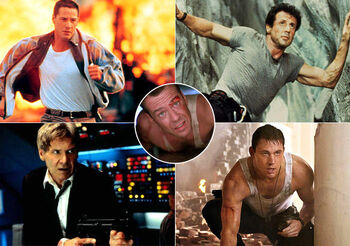 This is a detailed list of all the recurring Die Hard Scenario actors who made notable appearances or commonly appeared in Die Hard Scenario films and shows.
Note: Also included here are filmmakers of the Die Hard Scenarios who made brief acting cameos as well as stunt performers who appeared in these type of movies.

This list is incomplete. You can help us by expanding it. 
Ad blocker interference detected!
Wikia is a free-to-use site that makes money from advertising. We have a modified experience for viewers using ad blockers

Wikia is not accessible if you've made further modifications. Remove the custom ad blocker rule(s) and the page will load as expected.