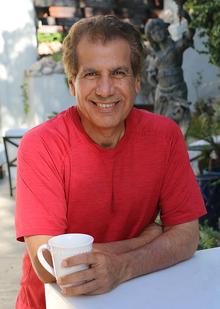 Joseph Toufik Merhi (born 23 October 1953), is an independent film director and producer.
In 1986, Mehri founded the production company City Lights with producer Ronald L. Gilchrist for his first movie Hollywood in Trouble. Around 1989 after splitting from producer Gilchrist's City Lights, Mehri started PM Entertainment Group, Inc., along with fellow director Richard Pepin (the PM Entertainment name comes from surnames Pepin-Mehri). Before entering the movie industry, Merhi was the owner of several pizzerias located in the Las Vegas, Nevada area. So far, he has directed a total of 32 movies, and produced more than 100. After that, he decided to leave the director chair and slowly moved on as a producer/executive producer of straight-to-DVD movies, until he returned to direct Oranges (2008) ten years after his last effort.
List of Die Hard Scenario Films
Edit
Ad blocker interference detected!
Wikia is a free-to-use site that makes money from advertising. We have a modified experience for viewers using ad blockers

Wikia is not accessible if you've made further modifications. Remove the custom ad blocker rule(s) and the page will load as expected.