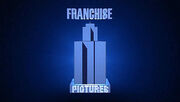 Franchise Pictures LLC was an independent motion picture production and distribution company with Warner Bros. Entertainment, founded by Elie Samaha and actor-turned-filmmaker Andrew Stevens. They were known for their production in the action film genre. The company also had a short-lived video game arm called Franchise Interactive. Many of their films were distributed by Warner Bros. Pictures, 20th Century Fox and Sony Pictures. Their film releases included: The Boondock Saints (with Willem Dafoe), The Whole Nine Yards (with Bruce Willis), Battlefield Earth (with John Travolta, Forest Whitaker and Kim Coates), The Art of War (with Wesley Snipes), 3000 Miles to Graceland (with Kurt Russell, Bokeem Woodbine and Howie Long), Alex & Emma, a few select Sylvester Stallone and Steven Seagal films and Tristan & Isolde. The company and its subsidiaries all filed Chapter 11 bankruptcy petitions on August 19, 2004.
List of Die Hard Scenario Film ReleasesEdit
Ad blocker interference detected!
Wikia is a free-to-use site that makes money from advertising. We have a modified experience for viewers using ad blockers

Wikia is not accessible if you've made further modifications. Remove the custom ad blocker rule(s) and the page will load as expected.