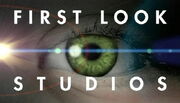 First Look Studios was an independent American film distributor that specialized in home video releases of films and TV series as well as various independent action films. It purchased the Blockbuster subsidiary, DEJ Productions, in 2005. The company was a subsidiary of Ventura Distribution which ceased operations on March 21, 2006.
List of Die Hard Scenario Movie ReleasesEdit
Ad blocker interference detected!
Wikia is a free-to-use site that makes money from advertising. We have a modified experience for viewers using ad blockers

Wikia is not accessible if you've made further modifications. Remove the custom ad blocker rule(s) and the page will load as expected.