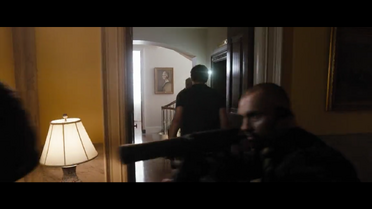 Chen was one of Emil Stenz's mercenaries and an antagonist in White House Down.
He was played by Lee Villenueve.
White House Down
Edit
Chen and his fellow mercenary Vadim were sent by Stenz to find John Cale and James Sawyer. At the residence, Chen spots Cale and Sawyer's movement, but Cale shoots Chen twice. However, when Cale is fighting Vadim, Chen regains consciousness and tries to grab President Sawyer, but Sawyer kicks Chen several times in the head, which finishes him off.
Ad blocker interference detected!
Wikia is a free-to-use site that makes money from advertising. We have a modified experience for viewers using ad blockers

Wikia is not accessible if you've made further modifications. Remove the custom ad blocker rule(s) and the page will load as expected.